I will be exhibiting up at Burghley Horse Trials this week with 'COLLIER AND DOBSON' on the front section of the Burghley Life Style Pavillion from 5th – 8th September. There will be new Originals hot from the studio and beautiful Limited Edition Prints.
I will be visiting the show on Thursday and if anyone wants to come and have a chat whilst I'm at the show, drop me a message to say roughly when, and I will make sure to be at the stand.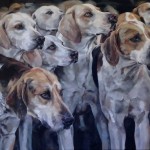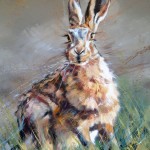 Look out for Hares and Hounds!